Services
Disaster Response Coordination
Business Interruption Mitigation
Comprehensive Large Loss Restoration & Restoration Management
Catastrophic and large-scale property damage events require a specialized approach. Whether you are a property manager, facilities director, or property owner, a large loss impacts every part of your business. The magnitude and complexity of a large-scale disaster requires trained and experienced staff to quickly and efficiently respond, mitigate & cleanup the damage, restore the structure(s) and to manage the project.
Make Abbotts your first call for catastrophic and large scale disaster restoration.
Our Catastrophic & Large Loss Response Team is ready for immediate mobilization to help you navigate the wide range of challenges you will face. Committed to client satisfaction above all else, Abbotts trained crews are poised for fast response from a central Denver location. A comprehensive fleet of disaster response vehicles and a vast array of specialized equipment ensures that we can respond, assess, plan and deploy resources to mitigate loss, protect property and ensure safety.
While speed is always a critical component of disaster mitigation, cleanup & restoration, it is even more critical in large-scale disasters. The sooner the cleanup can begin, the less damage there is, the less expensive the restoration and the faster you are back to business as usual.
At Abbotts, we understand that a large loss doesn't only affect one part of your business. That's why we are ready for the wide range of challenges you will face. From damage to structure and contents due to fire and/or water to building and perimeter security, from detailed damage documentation to coordinating with insurance adjusters and city inspectors and displaced tenants, Abbotts offers complete disaster response coordination and comprehensive restoration management.
Choosing a Catastrophic Loss Restoration Company
Extraordinary events call for extraordinary service. A careful blend of urgency and due diligence is necessary to hire the right large loss restoration contractor.  From mitigation and cleanup to reconstruction and structural repairs, we work with you to coordinate the disaster response, minimize the interruption to your business and reduce customer, employee and tenant losses.
Find a Large Loss Response Contractor
The goal of large loss restoration services is to prevent the damage from expanding, save as much of the property as possible and minimize the business interruption. Catastrophic and large loss restoration services requires access to a rich blend of specialized equipment, an understanding of large loss emergency mitigation protocols for fire, smoke, water and mold as well detailed knowledge of construction and structural repairs. Large loss response also requires comprehensive restoration management and disaster response coordination.
A large loss response requires a lot of specialized equipment and expertise. The more quickly the cleanup begins, the faster you are back to business as usual.

Because of the complexity of large losses, our Catastrophic & Large Loss Restoration Services Team is composed of our best technicians and most experienced project managers. Our large-loss specialists are qualified to handle disasters of any size. Every large loss is managed by seasoned tested professionals to ensure seamless disaster response coordination and comprehensive restoration management.
While word of mouth remains one of the best ways to locate quality large loss response professionals, it is a good idea to check with the Denver Better Business Bureau, too. You want to find someone you can trust!
Apartments & Multifamily Housing
Commercial Office Buildings
Corporate Facilities
Banks & Financial Institutions
Medical & Healthcare Facilities
Hotels & Resorts
Property Management Associations
Homeowners Associations
Religious Institutions
Retail & Shopping Centers
Schools & Universities
Industrial & Manufacturing
Insurance & Real Estate Professionals
Bars and Restaurants
Government and Public Sector
Large Loss Restoration Process
Our Large Loss Response Specialists are ready to help you navigate the wide range of challenges you will face. How does the restoration process work? In addition to structural damage and damaged contents, we offer comprehensive restoration management. From environmental testing to temporary power, from municipal permitting to displaced tenants, we help you navigate the chaos and the complexity of catastrophic large loss restoration.
24 / 7 Emergency Response
On-Site Inspection / Needs Assessment
Disaster Response Coordination
Board-Up & Securing
Temporary Power & Lighting
Environmental Testing
Municipal Permitting
Damage Documentation
Water Extraction & Drying
Contents Inventory, Packout, Cleaning & Storage
Insurance Claim Coordination
Structure Demolition & Cleanup
Structure Cleaning & Sanitization
Structure Repair & Reconstruction
Our team works with you to minimize business interruptions and reduce customer, employee and tenant losses. Our focus is getting you back to normal as quickly and as easily as possible.
Property Damage Documentation with Matterport 3D Technology
Detailed documentation of the damage is often necessary for insurance claims. We provide detailed documentation using aerial drone cameras and Matterport 3D technology to create detailed documentation and virtual tours to streamline the catastrophic & large loss restoration process.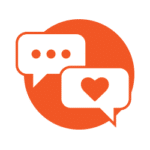 When we ask ourselves why we do what we do, it's about the people. Helping people and property recover is our mission!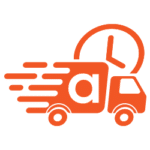 24 hours a day. 7 days a week. We'll be there when you need us for catastrophic & large loss response.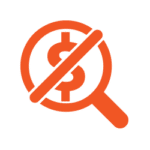 Our expertise at your service. Cut through the noise and confusion with a free inspection and free consultation.
Used by every insurance carrier across the nation and preferred for seamlessly resolving insurance claims.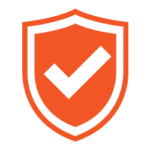 Our Large Loss Response Specialists puts their knowledge and experience to work for you. Satisfaction guaranteed.