We are the help you need when you need it.
Our professional mold inspection staff – armed with moisture meters and infrared cameras – conducts a thorough mold inspection of your property to locate potential mold infestations.

Dependable. Reliable.



Services
Mold Inspection
Decontamination
Clearance Testing
One Year Warranty
Mold Inspection Services
Mold is type of fungus. There are hundreds of different kinds of mold and is commonly found both inside and outdoors. Mold can grow between 32 and 120 degrees, wherever there is moisture. In fact, excessive moisture is the root cause of all indoor mold problems. It is not surprising that mold is found in dark, damp environments like basements, bathrooms, crawl spaces, and attics.
The Center for Disease Control (CDC) states that because mold creates mycotoxins, a potential health risk exists if mold is seen or smelled. While some molds may be toxic, all mold should be removed promptly and completely. Mold, if allowed to grow in homes and offices, can contribute to poor indoor air quality, negative health impacts and structural problems.
A professional mold inspection company, armed with moisture meters, thermal imaging, and infrared cameras, can conduct a thorough inspection to identify the full extent of mold infestation - even the mold growth that cannot be seen by the naked eye!
Profesional Mold Inspection: What Should You Look For?
Mold can have a dangerous effect on your well-being as well as your structure. It is important to eradicate mold infestations quickly and completely. Sometimes you can see signs of mold growth, other times you can only smell it. A professional mold inspection company will have the education, knowledge and tools to conduct a comprehensive inspection. Typically certified mold inspectors will be use tools like thermal imaging, infrared cameras and moisture meters to help identify the full extent of the mold growth.
Certified Mold Inspection
Mold inspections require detailed knowledge about water damage, mold removal, as well as the insurance claims process. Licensed general contractors who are certified mold inspectors will provide estimates for mold remediation using industry-specific estimating software. Mold inspections cost up to $1000 by some firms who also offer testing. The CDC does NOT recommend routine sampling for molds as the type of mold is of far less importance than the removal of mold.
Mold remediation demands prompt attention
Abbotts trained staff completely eradicates mold growth from your home or office. Guaranteed.
Contact Abbotts today for expert help!

Expertise
A company that offers a wide range of inspection services as well as mold remediation and water damage restoration services is going to be preferable compared to a company that offers fewer services. This is the easiest way to determine general expertise. A company with many options is more likely to have had training in all of the different options. Nothing is overlooked!
Reputation
A full-range of services combined with a strong online reputation and a good rating with the Denver Better Business Bureau, you'll be assured you are working with a Colorado mold inspection company that you can trust.
Common Causes of Mold Growth
High Humidity
Improper Ventilation
Mold Inspection Process
A visual inspection of the property is the first step of a mold inspection. There is no cost for a mold inspection. Certified mold inspectors conduct a thorough walk-through of the property, with specific attention on areas that are prone to mold growth like attics, basements, bathrooms and crawl spaces. Mold inspection services will also look for roof leaks, missing gutters, appliance leaks, window leaks and other signs of water damage. Thermal imaging, infrared cameras and moisture meters are used to understand and document the extent of the moisture problem fueling mold growth. Upon conclusion of the inspection, detailed estimates are prepared for cleanup, repair and reconstruction of the mold and/or water damaged property. Experienced claims specialists help you navigate water damage insurance claims. Financing is available for any damage not covered by insurance.
Detailed inspection of the potential mold infestation
Visual examination of the structure
High-tech infrared cameras and moisture meters detect excessive moisture
Mold test, if necessary
Detailed mold removal costs are prepared using industry-specific estimating software. Leaks are repaired while containment and ventilation protocols are deployed. Water extraction, drying systems and dehumidification may also be initialized. Mold remediation protocols are used to develop a mold removal plan which may include: demolition of mold damaged area and/or cleaning, decontamination, deodorizing, and sanitizing the mold infestation.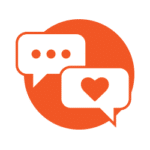 When we ask ourselves why we do what we do, it's about the people. Helping people and property recover is our mission!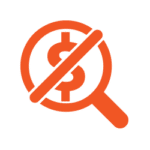 Our expertise at your service. Cut through the noise and confusion with a free inspection and free consultation.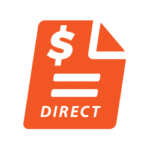 We coordinate with your insurance company
to manage your insurance restoration claim.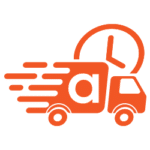 24 hours a day. 7 days a week. We'll be there when you need us to cleanup and restore your damaged property.
Used by every insurance carrier across the nation and preferred for seamlessly resolving insurance restoration claims.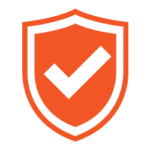 We are a property damage restoration company that puts specialized knowledge and experience to work for you. Satisfaction guaranteed.