WASHING MACHINE LEAKING
Our Denver water damage cleanup experts have the equipment, personnel and know-how to address water damage from leaking washing machines and safeguard you from hazardous mold growth. We'll be there when you need us to cleanup and restore the damage from your washing machine flood.
Washing Machine Flood Restoration Services
Dehumidification
Content Moving & Storage
Decontamination
One Year Warranty
Safety first. If it is safe to do so, unplug the washer. If the plug is exposed to moisture, turn off the electrical breaker. These actions prevent electrical shock while you clean up the washing machine flood.
Then, stop the source of the washing machine leak. Turn off the water supply to the washer. Either turn off the water valves to your washing machine or turn off the main water supply to prevent further water damage. 
Finally, soak up standing water. You can use towels or a mop to soak up standing water. Water extraction equipment and air movers (like fans) may be necessary to ensure all the moisture from the leaking washer is removed. Act quickly! Time is of the essence to prevent additional damage.
When you have your washing machine flood under control, you need to stop the washing machine from flooding. The most common problem with leaking washing machines are faulty hoses. A leak in your intake hose can cause a washing machine flood. The water pump or drain pump is the part on a washing machine that drains the water from the tub. If you have water leaking from the washing machine during a wash or drain cycle, it is probably coming from the area around the drain pump. A loose hose clamp or a leaking hose connected to the pump should be considered to repair the washing machine leak. Washing machine drain overflow may also be a culprit to your washing machine flood. Snake out the line and ensure adequate drainage.
Water can destroy your property in a short time. It takes less than 24 hours clean water to start creating mold spores. The sooner the washing machine leak is dried, cleaned and restored, the lower your risk for hazardous mold growth. Depending on the amount of water from your washing machine flood, you may need professional equipment. Abbotts can be on-site within 60 minutes.
Selecting a Denver Water Damage Restoration Company
Water damage from washing machine leaks require fast action. In high humidity conditions mold begins growing in less than 24 hours. A good water damage restoration company will offer immediate response 24 hours a day, 7 days a week.
Washing machines use up to 30 gallons of water per load. Washing machine intake hoses can supply more than 600 gallons of water in an hour! That much water from a washing machine leak can cause a lot of damage if not properly dried. Washing machine drain overflow and water from leaking washing machine may also contain contaminants. Professional grade disinfectants may be required to sanitize the area.
Find a Professional Water Damage Restoration Company
A reputable water damage restoration company will do the best work, saving you from having to spend money on equipment and supplies to clean up the washing machine flood. They will also save you additional money on expensive repairs down the road if not thoroughly dried. Look for a water damage restoration company that offers free inspections and free estimates using industry-specific estimating software, too.
Start with Trust
Look for a Denver washing machine flood cleanup services company who is highly regarded and has a solid reputation. While word of mouth is still one of the best indicators, online reviews are great option to locate quality washing machine leak cleanup and restoration professionals. A quick check with the Better Business Bureau is always a good idea, too.
The water damage restoration process can be complicated. Standing water, humidity, contaminants, and mold growth are all considerations when developing a response plan. How does the washing machine flood damage restoration process work? First, a detailed inspection of the area impacted by the leaking washing machine. This includes the use of infrared cameras and moisture meters to determine the extent of the damage from the washing machine leak. Then water extraction, drying systems and dehumidification units are put into place. Additional cleanup may be required including decontamination and the application of anti-microbials and sanitizers. After the water damage mitigation is complete, detailed estimates are then prepared for the reconstruction and restoration.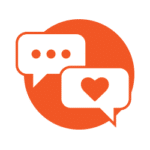 When we ask ourselves why we do what we do, it's about the people. Helping people and property recover from water damage is our mission!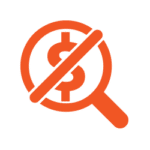 Our expertise at your service. Cut through the noise and confusion with a free inspection and free estimate of water damage restoration costs.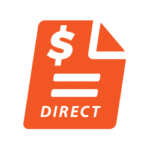 We coordinate with your insurance company
to manage your water damage restoration claim.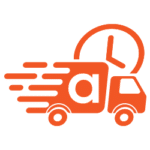 24 hours a day. 7 days a week. We'll be there when you need us to cleanup and restore your water damaged property. 
Used by every insurance carrier across the nation and preferred for seamlessly resolving water damage restoration claims.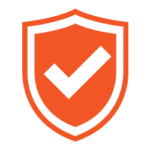 We are a water damage restoration company that puts specialized knowledge and experience to work for you. Satisfaction guaranteed.
Helping our neighbors in the following communities throughout Denver, Boulder and the entire front-range.
Arvada
Aurora
Boulder
Brighton
Broomfield
Castle Pines
Castle Rock
Centennial
Colorado Springs
Commerce City
Denver
Englewood
Erie
Evans
Evergreen
Firestone
Fort Collins
Fountain
Golden
Greenwood Village
Highlands Ranch
Johnstown
Lafayette
Lakewood
Littleton
Lone Tree
Longmont
Louisville
Loveland
Northglenn
Parker
Superior
Thornton
Westminster
Wheat Ridge
Windsor