Commercial Restoration Services
The company of choice for commercial property damage cleanup & restoration.
Offering Large Loss Response and Priority Response Programs, Abbotts helps property managers and Denver business owners recover from property damage.
Our services will help you recover:

Services
Priority Response Program
Lead Paint Abatement
Comprehensive Commercial Restoration
We offer a full range of commercial restoration services including a Priority Response Program. The Priority Response Program ensures that your good planning means good response. Without a good plan in place, valuable time is often lost in confusion. Knowing who to call for commercial restoration when disaster strikes can be the difference between disaster and tragedy.
Through a rich, specialized blend of assets, we facilitate large loss response, mitigation, cleanup and property damage restoration to facilities throughout Denver and surrounding areas including:
apartment buildings
office buildings
banks
medical facilities
restaurants, hotels
schools
government buildings
retail properties
industrial properties
We manage more than 1200 projects each year from $250 to $4 million in all facets of commercial cleanup & restoration, reconstruction & repair.
Choosing a Commercial Restoration Company
Extraordinary events call for extraordinary service. From a burst pipe or kitchen fire to the total destruction of your property, a careful blend of urgency and due diligence is necessary to hire the right commercial restoration contractor.
Find a Commercial Restoration Contractor
Commercial restoration services requires detailed knowledge of construction and structural repairs as well as large loss emergency mitigation protocols for fire, water and mold. Additionally, reputable commercial restoration company will hold a general contractor license and follow local, state, federal, OSHA, EPA and FEMA guidelines.
The goal of commercial restoration services must be to prevent the damage from expanding and save as much of the property as possible to mitigate the loss.
When disaster strikes, commercial restoration contractors must be able to respond to large commercial losses with equipment and personnel to quickly mitigate the damage. We'll be there when you need us.
Contact Abbotts today for expert help!
Find a commercial restoration services company who is highly regarded and has a solid reputation. Word of mouth remains one of the best ways to locate quality commercial property damage restoration professionals. It is a good idea, too, to check with the Denver Better Business Bureau. Be sure to find someone you can trust! Our customer list includes thousands of homes, schools, retail stores, restaurants, apartment and office buildings, hotels, churches, and factories.
INDUSTRIES SERVED
Apartments & Multifamily Housing
Commercial Office Buildings
Corporate Facilities
Banks & Financial Institutions
Medical & Healthcare Facilities
Hotels & Resorts
Property Management Associations
Homeowners Associations
Religious Institutions
Retail & Shopping Centers
Schools & Universities
Industrial & Manufacturing
Insurance & Real Estate Professionals
Bars and Restaurants
Government and Public Sector
AMC Theater: Arapahoe Crossing – Chinese Mann
Adams County Housing
Advance HOA
Alliance Residential
Amoco Petroleum Corp.
Amazon
Anschutz Corporation
Arvada Police Department
Best Buy
Best Western
Blue Ribbon Home Warranty
Blue Sage Property Management
Boom Properties
BOMA
Boulder County
Boulder County Housing & Human Services
Boulder Housing Partners
Brinkmann Constructors
Brookdale Senior Living
Brookfield Properties
Cap Management
Capitol Hill HOA Management Company
Castle Pines Country Club
Christy Sports
City of Aurora
City of Boulder
Coca Cola Denver
Colorado Sewer Service
Community Education Center
Davids Plumbing
Denver Agency Company
Denver Apartment Association
Denver Archdiocese
Denver Federal Center, USGS
Denver Fire Department
Denver Housing Authority
Denver International Airport
Denver Museum of Natural History
Denver Public Housing
Denver Public Schools
Denver Safe House
Denver University of Law
Denver Waldorf School
Dunton Commercial
El Alamo – Restaurant
Embassy Suites
Envirospec
Excel Roofing
Fiddlers Green Amphitheater
Fox Property Management
GM
Greystar Property Management
Hammersmith
Hampton Inn & Suites
HG Management
IFMA
Independence Plaza
Interstate Sweeping
Inverness Properties
Invesco Field @ Mile High
Ironton Studios
Jefferson County Housing Authority
John Madden Company
Johnson Control Systems
Jones Lang LaSalle
Jordon Perlmutter
Kaufman's Tall and Big Shop
Key Bank
King Soopers
LCM Property Management
LaQuinta Inns
Leonard Rice Engineers
Lincoln Properties
A. Mortenson Construction
Mack-Cali Realty
Marriott Denver West
Merrill Lynch
Metrex Property Group
Metro at Lincoln Station
Microcenter
Millennium Investment Group
Millice Group
Mortenson Construction
National Federal Reserves
National Renewable Energy Laboratory
National Research Laboratory
North Washington Water Dept
Olson Plumbing & Heating
PK Management
Pasquini's Pizzeria
Pepsi Center
Performance Foods
Public Service Company
Public Storage Company
Quality Inn
Red Rocks Community College
Richmond Homes
Rock Bottom Brewery
Ronald McDonald House
Ross Management Group
Santiago's Restaurant
Sears Service
Servicios De la Raza
Skyridge Medical Center
South Metro Fire Rescue
Southwest Airlines
Spencer House/Kirk Welch/E Costilla Ave Commercial
St John's Hospice
Sullivan Hayes
Sun Microsystems
Terra Management Group
The Grove City Center
Total Plumbing & Heating
Transwest
True North Insurance
S. General Services Administration
S. Geological Survey
Unison Housing Partners
University of Colorado at Boulder
University of Denver
University of Northern Colorado
The Weitz Co.
Western Slope Utilities
Whispering Pines
White Lodging Services, Fairfield Inns
Whiting-Turner
World Trade Center of Denver
Commercial Restoration Process
Commercial industries face special challenges after a disaster.  How does the commercial restoration process work? From mitigation and cleanup to reconstruction and structural repairs, our team works with you to minimize business interruption and reduce customer, employee and tenant losses. Our focus is getting you back to normal as quickly and as easily as possible. We will also pull permits and coordinate necessary inspections as well as document the job with 3D camera and virtual tour software like Matterport 3D to streamline communications with all the parties involved.
Priority Response Program
An ounce of prevention is worth a pound of cure. Knowing who to call before disaster strikes directly impacts the speed and efficiency of your property restoration. Without a good plan in place, valuable time is often lost in confusion. Ask about enrolling in our Priority Response Program to ensures that your good planning results in a good response and an efficient restoration.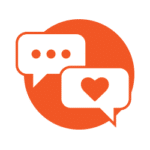 When we ask ourselves why we do what we do, it's about the people. Helping people and property recover is our mission!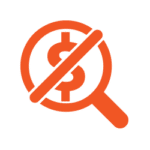 Our expertise at your service. Cut through the noise and confusion with a free inspection and free consultation.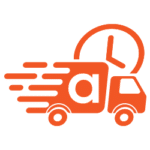 24 hours a day. 7 days a week. We'll be there when you need us to cleanup and restore your damaged property.
Used by every insurance carrier across the nation and preferred for seamlessly resolving insurance claims.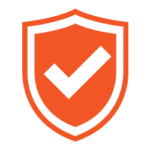 We are a property damage restoration company that puts specialized knowledge and experience to work for you. Satisfaction guaranteed.