SMOKE DAMAGE RESTORATION
Abbotts Denver smoke damage repair experts understand the different types of smoke and how it behaves. They also know how to work with insurance adjusters to assess and document damaged property, so we can get started on your smoke damage cleanup and restoration project - and get you back to normal quickly!
Smoke Damage Restoration Services
Cleanup, Demo & Salvage
Content Cleaning
Content Moving & Storage
Decontamination & Odor Control
Lifetime Smoke Odor Warranty
Damage from smoke often extends far beyond what the eye can see. Smoke travels through walls, ventilation systems, pipes, electrical sockets and small cracks in plaster and drywall. Smoke odor can remain in clothing, upholstered furniture, carpets and draperies unless it is properly cleaned. Smoke odor particles are microscopic, so they are hard to remove. These particulates require specialized techniques and equipment to be removed. Ozone treatments, for example, are one of the best tools for smoke odor removal. By chemically changing the molecules, ozone eliminates contaminants that causes the smoke odor.
Many people in Denver are tempted to perform smoke odor removal using household deodordizing products. Smoke odor removal is NOT something that should be a "DIY" project. Because soot is oily, it easily stains items. Household products provide temporary relief, at best, and may interact with the smoke contaminants creating an additional odor. Remove smoke odor at the source with experience smoke damage repair specialists.
Common Causes of Smoke Damage
Cooking / Kitchen Fires
Furnace Malfunction
Electrical Fires
Candles
Cigarette Smoke
Choosing a Colorado Smoke Damage Restoration Company
Smoke damage restoration costs vary widely. Soot removal and smoke damage restoration costs range from $2000 to $6000. Even small fires can create severe smoke odor damage to structure and contents. Timely professional cleanup of smoke damage is important. Smoke damage restoration costs will increase as acid, soot residue, and moisture continue to erode structure and contents.
The fine particles of smoke contaminants are also a health hazard. Microscopic particles cause burning eyes and a runny nose; smoke contaminants can penetrate deep into your lungs causing respiratory disease, aggravating heart problems and is even linked to premature death. 
Find a Professional Smoke Damage Cleanup Company
Smoke damage cleanup can be confusing. Smoke damage cleanup requires detailed knowledge about the types of smoke and how smoke behaves as well as smoke odor removal, soot and ash elimination, stain removal, content restoration, toxicity removal and restoring balance to the environment. Even if your belongings are contaminated with smoke, many of them can be recovered by smoke repair specialists. Smoke damage cleanup is often covered by insurance. Our Denver smoke damage restoration experts can help navigate your insurance claim.
Quality. Professional. Trust.
When it comes to your property and possessions, you want to find a smoke damage repair company who you can trust. Denver smoke damage restoration companies that offer a wide range services will ensure that nothing is missed. Licensed and certified experts will stand behind their work with a lifetime smoke odor removal warranty. Local Denver experts who are well versed in navigating the insurance claims process ensures your peace of mind. Finally, check with the Denver Better Business Bureau and review online reputations to ensure you have found someone you can trust to complete your smoke damage cleanup. 
 trust.
The smoke odor removal process can be complicated. First, a thorough inspection of the damaged property. Detailed knowledge about different types of smoke and how smoke behaves is important. Smoke travels through walls, ventilation systems, pipes, electrical sockets and small cracks in plaster and drywall.  Meticulous documentation of the damage is performed for insurance claims.  How does the smoke damage restoration process work?  Contents are carefully moved, cleaned and deodorized using professional tools, equipment and supplies. Contents that are not salvageable are documented. Smoke damaged structure is either cleaned, encapsulated or removed. Once smoke odor is removed, the property is reconstructed and contents returned. Check out our FAQs, too.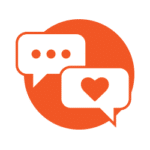 When we ask ourselves why we do what we do, it's about the people. Helping people and property recover from fire damage is our mission!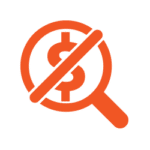 Our expertise at your service. Cut through the noise and confusion with free inspection and free estimate of fire damage restoration costs.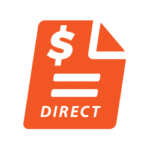 We coordinate with your insurance company
to manage your fire damage cleanup and fire restoration claim.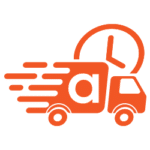 24 hours a day. 7 days a week. We'll be there when you need us to cleanup your fire damage and restore your fire damaged property.
Used by every insurance carrier across the nation to estimate fire damage cleanup costs and seamlessly resolving fire restoration claims.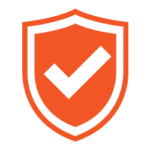 We are a fire damage restoration company that puts specialized knowledge and experience to work for you. Satisfaction guaranteed.
Helping our neighbors in the following communities throughout Denver, Boulder and the entire front-range.
Arvada
Aurora
Boulder
Brighton
Broomfield
Castle Pines
Castle Rock
Centennial
Colorado Springs
Commerce City
Denver
Englewood
Erie
Evans
Evergreen
Firestone
Fort Collins
Fountain
Golden
Greenwood Village
Highlands Ranch
Johnstown
Lafayette
Lakewood
Littleton
Lone Tree
Longmont
Louisville
Loveland
Northglenn
Parker
Superior
Thornton
Westminster
Wheat Ridge
Windsor