We help people & property recover.
Our Denver professional restoration experts coordinate directly with your insurance company to get your property and life back to normal quickly.

Dependable. Reliable.



Why you need insurance restoration specialists
Insurance restoration work can be frustrating and confusing. Not only do you have to contend with damaged property, you also need to understand your insurance coverage, the insurance claim filing process, and coordinate with an insurance adjuster.
Hiring a reputable Denver insurance restoration contractor means peace of mind. We work for you! A professional insurance restoration specialist helps you navigate the insurance claims management process. With a trusted advisor providing insurance restoration services, you can rest easy knowing that you will get the most from your insurance coverage.
Selecting an Insurance Restoration Contractor
Insurance restoration services can be complicated. You will want to select a Denver insurance restoration contractor that has a wide variety of insurance restoration services who also understands the documentation required for an insurance claim and how insurance companies pay for repairs. An insurance restoration specialist will help contain restoration costs by working to save as much of the original structure and contents as possible to mitigate your loss.
Find an Insurance Restoration Specialist
Insurance restoration work requires detailed knowledge about emergency mitigation protocols, construction as well as the insurance claims process. Professional insurance restoration contractors are licensed general contractors who are also certified in property damage mitigation and repair protocols. You will want to hire an insurance restoration specialists that provides free inspections and develops estimates for your insurance restoration work using industry-specific estimating software.

Expertise
An insurance restoration services company that offers a wide range of cleanup and restoration services is going to be preferable compared to a company that offers limited options. This is the easiest way to determine general expertise. A Denver restoration company with many options is more likely to have had training in all of the different options.
Reputation
Consistency and reliability is also important when hiring a Colorado insurance restoration contractor. Seek out a contractor that performs insurance restoration work whose online reviews demonstrate a reputable history. The Denver Better Business Bureau is always a good way to confirm the qualifications of insurance restoration specialists.
Insurance restoration work can be overwhelming. From questions about who can fix the damage to what is covered (or not covered) by insurance. How does the insurance restoration process work? A detailed inspection of the damaged property is a must to determine the extent of the damage. An insurance restoration specialist also documents the damage for the insurance company. Mitigation to prevent additional loss is started right away. After the mitigation is complete, detailed estimates are developed and coordinated with the insurance company to settle your claim and get you back to normal.
Detailed inspection of the water damage
High-tech infrared cameras and moisture meters determine extent of water damage
Water extraction, drying systems and dehumidification units are put into place.
Additional water damage cleanup including decontamination, anti-microbials and sanitizers.
After water damage mitigation is complete, detailed estimates are prepared for the reconstruction and restoration.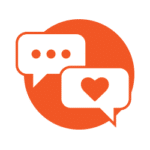 When we ask ourselves why we do what we do, it's about the people. Helping people and property recover is our mission!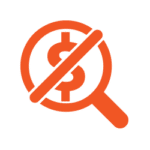 Our expertise at your service. Cut through the noise and confusion with a free inspection and free consultation.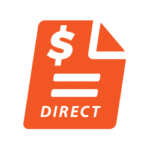 We coordinate with your insurance company
to manage your insurance restoration claim.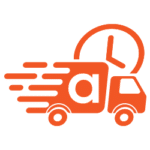 24 hours a day. 7 days a week. We'll be there when you need us to cleanup and restore your damaged property.
Used by every insurance carrier across the nation and preferred for seamlessly resolving insurance restoration claims.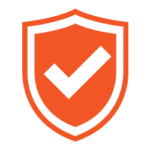 We are a property damage restoration company that puts specialized knowledge and experience to work for you. Satisfaction guaranteed.