We'll be there when you need us to cleanup and restore the damage from your sump pump overflow.
Our Denver water damage cleanup experts have the equipment, personnel and know-how to cleanup water damage from frozen pipes and safeguard you from hazardous mold growth.

Dependable. Reliable.



Services
Dehumidification
Content Moving & Storage
Decontamination
One Year Warranty
Do you need professional sump pump cleanup services?
If your sump pump is does not work correctly, it can end up costing you. Even small amounts of water can cause major damage. A sump pump is designed to pump water through a discharge pipe and away from your home's foundation. When a sump pump fails, the result is often a flooded basement and expensive water damage.
There are a lot of reasons for sump pump failure. If your sump pump is running and pumping some water but shutting off after a short amount of time without pumping out all of the water, there are a few possible causes: The pump is overheating. The float switch needs adjustment. The float switch is bad.
Remove standing water immediately
Standing water resulting from sump pump not working needs to be removed immediately. You can use towels or a mop to soak up standing water. Water extraction equipment and air movers (like fans) may be necessary to ensure all the moisture from the sump pump failure working is removed. Act quickly! Time is of the essence to prevent additional water damage or mold damage.
Evaluating a Denver Water Damage Restoration Company
Water damage restoration costs resulting from sump pump overflow can really add up. Damage from sump pump failure can impact floors, subfloors, and walls. Humidity and moisture levels from standing water due to sump pump not pumping creates the ideal conditions for mold growth, too. A professional water damage restoration company will offer immediate response 24 hours a day, 7 days a week.
When Should You Call a Professional Water Damage Restoration Company?
A dependable damage restoration company will do the best work cleaning up your water damage due to sump pump failure. You will save time and money on equipment and supplies. You will also avoid spending additional money on expensive repairs that occur down the road if moisture is not completely dried. Free inspections will help you better understand the scope of water damage caused by your sump pump failure.
Failure to adequately clean sump pump overflow can result in hazardous mold. Better to leave cleanup to the professionals.

Licensed. Certified. Insured.
These are the things to look for in a Denver water damage cleanup services company.
A solid reputation represented in online reviews will ensure you are hiring a water damage restoration company that you can trust. A quick check with the Better Business Bureau is always a good idea, too.
Water Damage Restoration Process
The water damage restoration process from sump pump overflow can be complicated. Standing water, humidity, contaminants, and mold growth are all considerations when developing a water damage restoration response plan.
Detailed inspection of water damage caused by sump pump failure
High-tech infrared cameras and moisture meters determine extent of water damage
Water extraction, drying systems and dehumidification units are put into place.
Additional water damage cleanup including decontamination, anti-microbials and sanitizers.
After water damage mitigation is complete, detailed estimates are prepared for the reconstruction and restoration.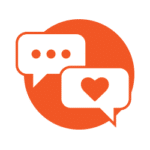 When we ask ourselves why we do what we do, it's about the people. Helping people and property recover is our mission!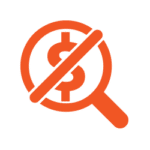 Our expertise at your service. Cut through the noise and confusion with a free inspection and free consultation.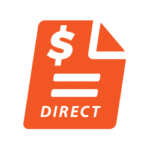 We coordinate with your insurance company
to manage your insurance restoration claim.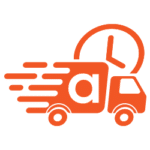 24 hours a day. 7 days a week. We'll be there when you need us to cleanup and restore your damaged property.
Used by every insurance carrier across the nation and preferred for seamlessly resolving insurance restoration claims.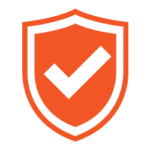 We are a property damage restoration company that puts specialized knowledge and experience to work for you. Satisfaction guaranteed.