We'll be there when you need us to cleanup and restore the damage from your water heater flood.
Our Denver water damage cleanup experts have the equipment, personnel and know-how to address water damage from leaking water heaters.

Dependable. Reliable.



Services
Dehumidification
Content Moving & Storage
Decontamination
One Year Warranty
Professional Water Heater Flood Restoration Services
Water heaters can hold as much as 50 gallons which will cause you major headaches! Even a small water heater leak can cause big problems to floors, subfloors and walls. Water can destroy your property in a short time. It takes less than 24 hours clean water to start creating mold spores. Unsightly and malodorous, mold also creates allergic reactions and respiratory problems in some individuals.
Prevent Further Water Heater Flood Damage
To get started, turn off power to the area. Electricity and water - even a small amount of water from a leaking hot water tank - are a dangerous combination. Turning off power will prevent electrical shock while you clean up the water heater leak.
Then, turn off the water supply. If you cannot easily reach the water heater shut-off valve, then turn off the main water supply to prevent further water damage. Depending on the nature of the hot water tank leak, water within the tank may continue to flood.
Immediately soak up standing water. You can use towels or a mop to soak up standing water. Water extraction equipment and air movers (like fans) may be necessary to ensure all the moisture from the leaking hot water tank is removed. Act quickly! Time is of the essence to prevent additional water damage or mold damage.
When you have your water heater leak under control, you need to either repair or replace the hot water tank so it does not continue to flood your property. A water heater leak does not go way, it will only get worse. Temperature & pressure relief valves, water inlets, drain valves and the internal tank are common places where a hot water tank leak will originate. Hot water tanks leaks from the temperature & pressure relief valve (T&P valve) may be caused by excessive pressure inside the tank or overheating. This pressure on the T&P valve will keep it open almost continuously, leading to your water heater leaking. Before replacing the T&P valve you'll need to drain your hot water tank.
Water can destroy your property in a short time. The sooner the water heater flood damage is dried, cleaned and restored, the lower your risk for hazardous mold growth. Depending on the amount of water from your water heater flood, you may need professional equipment. Abbotts can be on-site within 60 minutes.
Selecting a Denver Water Damage Restoration Company
Water damage from water heater leaks require a swift response. High humidity creates optimal conditions for mold to begin growing in less than 24 hours. A good water damage restoration company will offer immediate response 24 hours a day, 7 days a week.
Hot water tanks hold up to 50 gallons of water. A substantial leak can poor hundreds gallons of water an hour into your home! That much water from a water heater flood can cause a lot of damage if not thoroughly dried.
Find a Professional Water Damage Restoration Company
A reputable water damage restoration company will do the best work, saving you from having to spend money on equipment and supplies to clean up the water heater flood damage. They will also save you additional money on expensive repairs down the road if moisture is not completely removed. Look for a water damage restoration company that offers free inspections and detailed estimates using industry-specific estimating software, too.
Water heater tanks hold up to 50 gallons of water. Damage from a leaking water heater can be significant if not thoroughly dried.

Highly Regarded
Look for a Denver water damage cleanup services company who is highly regarded and has a solid reputation. Online reviews are a great resource to help you locate professional cleanup & restoration companies.
Reputation
A quick check with the Denver Better Business Bureau is always a good idea, too.
The cleanup from water heater leak can be complicated. Standing water, humidity, contaminants, and mold growth are all considerations when developing a response plan.
Detailed inspection of the water damage from leaking water heater
High-tech infrared cameras and moisture meters determine extent of leak from water heater
Water extraction, drying systems and dehumidification units are put into place
Additional water damage cleanup including decontamination, anti-microbials and sanitizers
if detailed estimates are necessary for reconstruction and restoration after flood from leaking water heater is cleaned up and mitigation is complete, they are prepared and approved.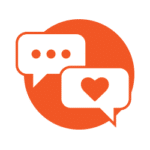 When we ask ourselves why we do what we do, it's about the people. Helping people and property recover is our mission!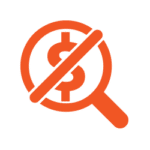 Our expertise at your service. Cut through the noise and confusion with a free inspection and free consultation.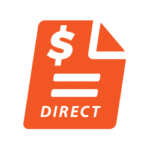 We coordinate with your insurance company
to manage your insurance restoration claim.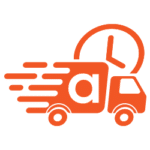 24 hours a day. 7 days a week. We'll be there when you need us to cleanup and restore your damaged property.
Used by every insurance carrier across the nation and preferred for seamlessly resolving insurance restoration claims.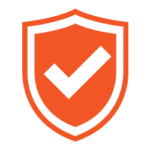 We are a property damage restoration company that puts specialized knowledge and experience to work for you. Satisfaction guaranteed.