We'll be there when you need us to cleanup your water damage from leaking HVAC systems.
Our Denver water damage cleanup experts have the equipment, personnel and know-how to cleanup & restore property damaged when your AC is leaking water.


Dependable. Reliable.



Services
Dehumidification
Content Moving & Storage
Decontamination
One Year Warranty
HVAC Water Damage Restoration Services
Water can destroy your property in a short time. It takes less than 24 hours for clean water to start creating mold spores.
Leaking AC units can be dangerous, especially if undiscovered. Water and electricity is a dangerous combination. Also, water damage that is not promptly cleaned up can quickly become a hazardous mold condition. The sooner the HVAC leak is dried, cleaned and restored, the lower your risk for hazardous mold growth.
First, stop the active HVAC leak by turning off the air conditioner.

If you have a window AC leaking water, you will also want to unplug the AC unit - only if it is safe to do so. If the plug is exposed to moisture, turn off the electrical breaker. These safety actions prevent electrical shock while you clean up the HVAC leak.


Quickly investigate the source of the leak from the AC unit. HVAC leaks often result from clogged condensation lines or cracked drain pans.
Finally, soak up standing water. You can use towels or a mop to soak up standing water. Water extraction equipment (wet vac) and air movers (fans) may be necessary to ensure all the moisture from the HVAC leak is removed. Dehumidifiers accelerate the drying process. Act quickly! Time is of the essence to and prevent additional water damage.

Water from Denver HVAC systems leaking in an attic can damage everything: ceilings, walls, baseboards and carpet. Be sure it's a DIY job you can handle. Costs of buying and renting equipment can really add up!
Once you have your HVAC water damage under control, you need to repair the source of HVAC leak. Common causes of AC leaking water are cracked drain pains and clogged condensation lines. You might be able to address these HVAC leaks yourself. Often you will need to put in a call to HVAC repair company. Licensed HVAC technician are trained to work with electrical connections, refrigerants and replacement parts.
Depending on the extent of water damage from your HVAC leak, you may need professional equipment. Abbotts can be on-site within 60 minutes.
Hiring a Denver Water Damage Restoration Company
Unfortunately HVAC leaks tend to go unnoticed until after the water damage has occurred. Unchecked HVAC water damage can result structural damage. You could also find yourself with faced with extensive drywall damage as well badly soaked carpets, hardwood floors or subflooring. Mold growth that's spread inside the attic, insulation and walls.
In high humidity conditions mold begins growing in less than 24 hours. Extracting the water and reducing humidity levels are key to stopping hazardous mold growth.  A reputable water damage restoration company will offer immediate response 24 hours a day, 7 days a week.
Find a Professional Water Damage Restoration Company
A reputable water damage restoration company will do the best work, saving you from having to spend money on equipment and supplies to clean up the HVAC water damage. They will also save you additional money on expensive repairs down the road if not thoroughly dried. Look for a water damage restoration company that offers free inspections and detailed estimates using industry-specific estimating software, too. Contacting an expert as soon as you notice a HVAC is leaking water will save you money in the long run.
Hiring a professional and reputable water damage restoration company will save you money in the long-run.

Expertise
A water damage cleanup company that offers a wide range of water restoration services is going to be preferable compared to a company that offers fewer services. This is the easiest way to determine general expertise. A company with many options is more likely to have had training in all of the different options.
Online Reviews
Look for a water cleanup services company who is highly regarded and has a solid reputation. While word of mouth is still one of the best indicators, online reviews are great option to locate quality water damage cleanup and restoration professionals. A quick check with the Better Business Bureau is always a good idea, too.
The water damage restoration process can be complicated. Standing water, humidity, contaminants, and mold growth are all considerations when developing a water damage restoration response plan.
Detailed inspection of the water damage from AC leak
High-tech infrared cameras and moisture meters determine extent of water damage from HVAC leak
Water extraction, drying systems and dehumidification units are put into place
Additional water damage cleanup including decontamination, anti-microbials and sanitizers
After water damage mitigation is complete, detailed estimates are prepared for any reconstruction and restoration that might be necessary. Damaged ceilings, drywall, and baseboards may need to be patched and / or repainted.
When we ask ourselves why we do what we do, it's about the people. Helping people and property recover is our mission!
Our expertise at your service. Cut through the noise and confusion with a free inspection and free consultation.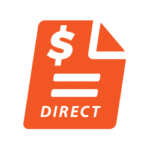 We coordinate with your insurance company
to manage your insurance restoration claim.
24 hours a day. 7 days a week. We'll be there when you need us to cleanup and restore your damaged property.
Used by every insurance carrier across the nation and preferred for seamlessly resolving insurance restoration claims.
We are a property damage restoration company that puts specialized knowledge and experience to work for you. Satisfaction guaranteed.