Emergency Restoration Services
60 Minute Response Time
24 / 7 Availability
Boardup & Securing
Dehumidification
Temporary Power
Temporary Fencing
When your property is damaged, one of the most important things you can do is hire a company to perform emergency repair services to prevent further damage. In fact, insurance policies often require action to prevent further damage and loss. While a DIY approach is possible for small losses, preventable damage after the initial disaster could jeopardize your insurance claim. For this reason, it is important that emergency repairs are done in a timely manner. Hiring an emergency restoration service can save you time and money.
Our emergency restoration experts can be on-site in 60 minutes and are experienced in wide variety of emergency cleanup services.
Common Causes of Emergency Services
Pipe Break
Kitchen Fire
Break-in
Vandalism
Toilet Overflow
Appliance Leak
Choosing an Emergency Restoration Service Contractor
An emergency restoration services contractor needs to have detailed knowledge of construction as well as emergency mitigation protocols for fire, water and mold. Most general contractors focus strictly on new construction and remodeling but do not have the knowledge, skills, or tools to provide emergency cleanup or emergency repair services once a disaster strikes. Additionally, emergency restoration experts approach a damaged building very differently than a new project. With emergency restoration the goal is to stop the damage from spreading and save as much of the structure as possible to mitigate your loss.
Choose a Trusted Denver Restoration Company
Emergency restoration experts see a wide variety of emergencies and disaster situations. They are available 24 hours a day, 7 days a week and can be on-site within 60 minutes. Emergency restoration services contractors will use equipment like water extraction, drying systems, and dehumidifiers to address the damaged areas. They also have specialized tools like moisture meters and infrared cameras to find all the places that water travels. Also, emergency restoration services contractors are very familiar with insurance companies, the insurance claims process and how insurance companies pay for emergency repair services. Emergency restoration companies use the estimating software that the adjusters use, thus speeding up the time on an emergency restoration services claim so you can get back to normal quickly. Be sure you find an emergency repair services contractor that can do the reconstruction, too. You will have peace of mind knowing that you saved yourself a lot of time and hassle by hiring emergency restoration expert that does it all. Too many things can be missed during hand-offs. A full-service emergency restoration contractor will know the full scope of the damage.
Reputation Matters
Find Denver emergency restoration experts who are highly regarded and has a solid reputation. Emergency restoration experts will stand behind their work with a warranty. Word of mouth remains one of the best ways to locate quality Denver emergency restoration experts. It is a good idea, too, to check with the Better Business Bureau. It may sound melodramatic, but it's true - when you hire a company to perform emergency repair services, you are not only hiring them to restore your home, you are also hiring them to repair a part of your life and a part of your dream. Be sure to a Denver emergency restoration contractor you can trust.
Emergency Cleanup & Restoration Process
Committed to customer satisfaction above all else, Abbotts crews are poised for fast response from a central Denver location. Our phones are answered 24 / 7 and crews standing by from a central Denver location. Emergency cleanup services begin with our crew on-site to your emergency within 60 minutes. We have a comprehensive fleet of emergency response vehicles and a vast array of equipment ensures that we can quickly respond and deploy resources to mitigate your loss, protect your property, and ensure your safety. How does the emergency restoration process work? First, we conduct an inspection of the property damage. Mitigation techniques are deployed including water extraction, drying and dehumidification; boardup and securing, temporary power and temporary fencing as needed to protect your property and ensure your safety. Once the emergency cleanup services are completed, detailed estimates are prepared for the reconstruction, repair and/or restoration of the damaged property.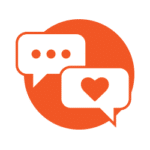 When we ask ourselves why we do what we do, it's about the people. Expert emergency restoration is our mission!
We provide emergency cleanup services then help you with the property damage restoration to get you back to normal quickly.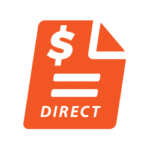 We coordinate with your insurance company to manage your emergency cleanup services claim.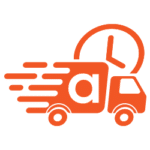 24 hours a day. 7 days a week. We'll be there when you need us to provide emergency restoration services!
Used by every insurance carrier across the nation and preferred for seamlessly resolving emergency cleanup service claims.
We put our specialized knowledge and experience to work for you providing emergency repair services. Satisfaction guaranteed.
Helping our neighbors in the following communities throughout Denver, Boulder and the entire front-range.
Arvada
Aurora
Boulder
Brighton
Broomfield
Castle Pines
Castle Rock
Centennial
Colorado Springs
Commerce City
Denver
Englewood
Erie
Evans
Evergreen
Firestone
Fort Collins
Fountain
Golden
Greenwood Village
Highlands Ranch
Johnstown
Lafayette
Lakewood
Littleton
Lone Tree
Longmont
Louisville
Loveland
Northglenn
Parker
Superior
Thornton
Westminster
Wheat Ridge
Windsor