Our services will help you recover:
Services
Water Extraction & Drying
Dehumidification
Content Moving & Storage
Decontamination
One Year Warranty
Financing Options
Do I need a water damage restoration company?
Water damage can devastate your property in a short time. It takes less than 24 hours for clean water to start creating mold spores. If the water is contaminated – like sewage – it will happen much more quickly.
As soon as your Denver property is flooded or damaged by water, the clock starts ticking. The sooner the location is dried, cleaned and restored, the lower the risk of hazardous mold growth.
Professional water damage restoration technicians quickly remove or extract standing water from floors, furniture, carpets, as well as your belongings. They also have high-powered equipment to get you dried out in no time. The sooner the water is removed, the quicker you can enjoy your home again.
How much does water damage restoration cost?
In 2022, the average cost of removing standing water was approximately $3300. This includes water extraction and drying as well as repairs to ceiling and walls resulting from the water damage.
While water damage restoration services can seem expensive, it is often more costly to attempt to do it yourself. The costs for DIY water damage restoration supplies can quickly mount, costing your hundreds of dollars from the start. Your water damage restoration expense will grow along with hazardous mold if your efforts fail to thoroughly remove the moisture.
Professional knowledge, experience and equipment means faster water extraction and faster drying times. A water damage technician can also determine if there are potentially hazardous contaminants in the standing water which may cause health problems for your family. Sewage and chemical contaminants in standing water must be handled with care to avoid disease.
How do I choose a Denver Water Damage Restoration Company?
Water restoration is a job that demands prompt attention. It less than 24 hours for mold to begin growing in high humidity conditions. A good water damage restoration company will offer immediate response 24 hours a day, 7 days a week. The right equipment and specialized training means faster water extraction & drying.
Find a Professional Water Damage Restoration Company
There's no denying that water damage restoration services can be expensive. This is one time, however, when it is critically important to focus on quality rather than price. A qualified water damage restoration company will do the best work, saving you from having to spend additional money on expensive repairs down the road.
Free Inspections: Look for a Denver water damage restoration company that offers free inspections and detailed estimates using industry-specific estimating software, too.
Comprehensive Training: Mold remediation is an example of training that any good water damage removal company should possess, and if they don't, they may not be a good choice for you.
Full Service: Content cleaning services is are a must as well. Even if your belongings are soaked, many of them can be recovered by water damage restoration services specialists.
You need to act quickly to minimize water damage
Abbotts' experts offer many water damage remediation services, including:
Emergency Mitigation
Water Extraction
Drying and Dehumidification
Decontamination and Deodorizing
Content Moving Cleaning and Storage
Demolition, Repairs and Reconstruction
Contact Abbotts today for expert help!
Expertise
Peace of mind is difficult to come by. A water damage cleanup company that offers a wide range of water restoration services is going to be preferable compared to a company that offers fewer services. This is the easiest way to determine general expertise. A company with many options is more likely to have had training in all of the different options.
Online Reviews
Look for a water cleanup services company who is highly regarded and has a solid reputation. While word of mouth is still one of the best indicators, online reviews are great option to locate quality water damage cleanup and restoration professionals. A quick check with the Denver Better Business Bureau is always a good idea, too. You should put your home in the hands of a water damage restoration company that you can trust!
The water damage restoration process involves removing water, drying the structure and contents then fixing damage caused by the water. Standing water, humidity, contaminants, and mold growth are all considerations when developing a water damage restoration response plan. Water damage restoration professionals like Abbotts know how to get you back to normal quickly.
Detailed inspection of the water damage
High-tech infrared cameras and moisture meters determine extent of water damage
Containment systems developed
Water extraction, drying systems and dehumidification units put into place
Additional water damage cleanup including decontamination, anti-microbials and sanitizers.
After water damage mitigation and cleanup is complete, detailed estimates are prepared for the reconstruction and restoration including structural and cosmetic repairs to your building such as the roof, walls, ceiling, and/or flooring.



Answering Your Water Damage Restoration Questions
Average water damage restoration costs range from $2000 to $5000. This includes water extraction and drying as well as repairs to ceiling and walls resulting from the water damage.
The length of time it takes to repair water damage depends on a variety of factors including how much water there is and what kind of material is impacted. Once the water is extracted, drying equipment like air movers and dehumidifiers are installed. For small areas with clean water, the entire process is usually completed in just a few days. For larger areas or contaminated water, it can take several weeks, even months, to get you back to normal.
Water damage results from an excessive amount of water. Common causes of water damage include broken pipes, frozen pipes, broken sprinklers, leaking appliances, toilet overflow, sump pump failure, clogged gutters, rain water, roof leak, foundation leak, basement leak, attic leak, HVAC leak, and floods. The longer water sits, the more damage it will cause.
Need an expert? 
Abbotts is standing by 24/7 to help with your water damage emergency.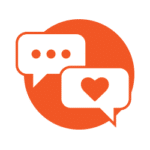 When we ask ourselves why we do what we do, it's about the people. Helping people and property recover from water damage is our mission!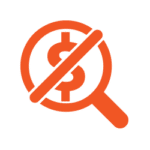 Our expertise at your service. Cut through the noise and confusion with a free inspection and free consultation of water damage restoration costs.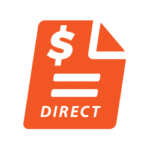 We coordinate with your insurance company
to manage your water damage restoration claim.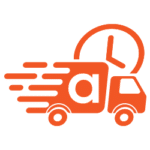 24 hours a day. 7 days a week. We'll be there when you need us to cleanup and restore your water damaged property. 
Used by every insurance carrier across the nation and preferred for seamlessly resolving water damage restoration claims.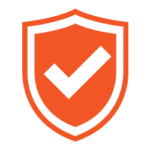 We are a water damage restoration company that puts specialized knowledge and experience to work for you. Satisfaction guaranteed.