We'll be there when you need us to cleanup and restore your water damaged property.
Our Denver water damage cleanup experts have the equipment, personnel and know-how to address your water damaged basement and safeguard you from hazardous mold growth.

Dependable. Reliable.



Services
Water Extraction & Drying
Dehumidification
Content Moving & Storage
Decontamination
One Year Warranty
Act quickly to minimize damage from flooded basement
Water damage can devastate your property in a short time. The sooner the location is dried, cleaned and restored, the lower the risk of water damage and hazardous mold growth.
Basements flood for a variety of reasons. All of the following cause water damage in basements.
Rain water
foundation seepage
sump pump failure
burst pipes
You need to act quickly to minimize the water damage. In addition to sustaining damage resulting directly from water incursion, many flooded structures become ideal environments for mold.
Choosing a Denver Basement Flood Damage Restoration Company
Flooded basements demands fast action. It less than 24 hours for mold to begin growing in high humidity conditions. A good water damage restoration company will offer immediate response 24 hours a day, 7 days a week.
Find a Professional Basement Flooding Restoration Company
Water damage restoration services for flooded basements can be expensive. This is one time, however, when it is critically important to focus on quality rather than price. A qualified water damage restoration company will do the best work, saving you from having to spend additional money on expensive repairs down the road.
Estimates: Look for a Denver basement flood repair company that offers free inspections and detailed estimates using industry-specific estimating software, too.
Comprehensive Training: Mold remediation is an example of training that any good water damage removal company should possess, and if they don't, they may not be a good choice for you.
Full Service: Content cleaning services are a must as well. Water-logged belongings can often be recovered by water damage restoration services specialists.
Basement flooding requires fast action. Quality firms will be available 24 / 7.

Expertise
A firms that offers a wide range of basement flooding water damage restoration services is going to be preferable compared to a company that offers fewer services. This is the easiest way to determine general expertise. A company with many options is more likely to have had training in all of the different options.
Online Reviews
Look for a Denver basement flooding cleanup company who is highly regarded and has a solid reputation. Online reviews are great option to locate quality basement flooding water damage cleanup and restoration professionals. A quick check with the Denver Better Business Bureau is always a good idea, too.
Common Causes of Flooded Basements
The flooded basement restoration process can be complicated. Standing water, humidity, contaminants, and mold growth are all considerations when developing a water damage restoration response plan.
Detailed inspection of the water damage
High-tech infrared cameras and moisture meters determine extent of water damage
Water extraction, drying systems and dehumidification units are put into place.
Additional water damage cleanup including decontamination, anti-microbials and sanitizers.
After water damage mitigation is complete, detailed estimates are prepared for the reconstruction and restoration.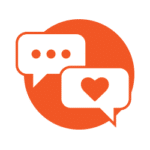 When we ask ourselves why we do what we do, it's about the people. Helping people and property recover is our mission!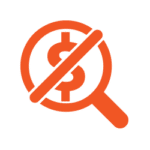 Our expertise at your service. Cut through the noise and confusion with a free inspection and free consultation.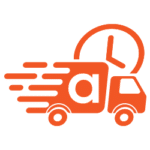 24 hours a day. 7 days a week. We'll be there when you need us to cleanup and restore your damaged property.
Used by every insurance carrier across the nation and preferred for seamlessly resolving restoration claims.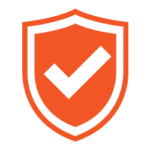 We are a property damage restoration company that puts specialized knowledge and experience to work for you. Satisfaction guaranteed.