KITCHEN FIRE DAMAGE RESTORATION
We are the help you need when you need it.
Abbotts Denver fire damage repair experts understand the different types of smoke and how it behaves. They also know how to work with insurance adjusters to assess and document damaged property, so we can get started on your kitchen fire damage cleanup project - and get you back to normal quickly!

Dependable. Reliable.



Services
Boardup & Securing
Demolition
Content Cleaning
Content Moving & Storage
Decontamination & Odor Control
Lifetime Smoke Odor Warranty
Here's why a kitchen fire restoration service is necessary
The kitchen is one of the busiest areas of the home.
Many home fires start in the kitchen and cooking is one of the leading causes of house fires.
Commercial businesses are also at risk for fire hazards in the kitchen. According to FEMA, a fire in a commercial kitchen will result in an average loss of $23,000. Workers are exposed to fire hazards in restaurants from heat-producing equipment such as burners, ovens, and grills due to: Working around open flames, un-emptied grease traps (possible grease fires), dirty ducts (possible flue fires), improper storage of flammable items, faulty or frayed electrical cords, poor housekeeping.
Damage from smoke often extends far beyond what the eye can see. Smoke travels through walls, ventilation systems, pipes, electrical sockets and small cracks in plaster and drywall. Smoke odor can remain in clothing, upholstered furniture, carpets and draperies unless it is properly cleaned. Smoke odor particles are microscopic, so they are hard to remove. These particulates require specialized techniques and equipment to be removed. Ozone treatments, for example, are one of the best tools for smoke odor removal. By chemically changing the molecules, ozone eliminates contaminants that causes the smoke odor.
Many people in Denver are tempted to perform smoke odor removal using household deodordizing products. Smoke odor removal is NOT something that should be a "DIY" project. Because soot is oily, it easily stains items. Household products provide temporary relief, at best, and may interact with the smoke contaminants creating an additional odor.
Picking a Kitchen Fire Restoration Company
Smoke damage restoration costs vary widely. Soot removal and smoke damage restoration costs range from $2000 to $6000. Even small fires can create severe smoke odor damage to structure and contents. Timely professional cleanup of smoke damage is important. Smoke damage restoration costs will increase as acid, soot residue, and moisture continue to erode structure and contents.
The fine particles of smoke contaminants are also a health hazard. Microscopic particles cause burning eyes and a runny nose; smoke contaminants can penetrate deep into your lungs causing respiratory disease, aggravating heart problems and is even linked to premature death.
Locating a Qualified Fire Damage Cleanup Company
Smoke damage cleanup can be confusing. Smoke damage cleanup requires detailed knowledge about the types of smoke and how smoke behaves as well as smoke odor removal, soot and ash elimination, stain removal, content restoration, toxicity removal and restoring balance to the environment. Even if your belongings are contaminated with smoke, many of them can be recovered by smoke repair specialists. Smoke damage cleanup is often covered by insurance. Our Denver smoke damage restoration experts can help navigate your insurance claim.
Even small fires can do a tremendous amount of damage. Experienced smoke damage repair specialists will remove smoke odor at the source.

Licensed. Certified. Insured.
When it comes to your property and possessions, you want to find a smoke damage repair company who you can trust. Denver smoke damage restoration companies that offer a wide range services will ensure that nothing is missed. Licensed and certified experts will stand behind their work with a lifetime smoke odor removal warranty. Local Denver experts who are well versed in navigating the insurance claims process ensures your peace of mind.
Reputation
Check with the Denver Better Business Bureau and review online reputations to ensure you have found someone you can trust to complete your smoke damage cleanup.
The fire damage process can be complicated. Detailed knowledge about different types of smoke and how smoke behaves is important. Smoke travels through walls, ventilation systems, pipes, electrical sockets and small cracks in plaster and drywall.
Detailed inspection of fire damage, smoke damage and water damage
Meticulous documentation of damage to structure and contents for insurance claim
Boardup & securing, if needed
Water extraction, drying and dehumidification units are put into place
Contents are evaluated and sorted into salvageable and non-salvageable
Salvageable contents are cleaned and deodorized
Contents are moved to off-site storage, if needed
Fire damaged structure is removed
Smoke damaged structure is either cleaned, encapsulated, or removed
Once smoke odor is removed, the property is reconstructed and contents returned.
Grease fires cannot be extinguished with water. Instead, the way to handle a grease fire is to smother it with a pan lid and wait for it to die out. Or grab a box of baking soda and pour it over the fire to kill the flames. If the fire is too big for either of those options, then use a kitchen fire extinguisher.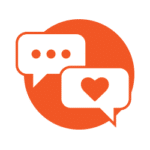 When we ask ourselves why we do what we do, it's about the people. Helping people and property recover is our mission!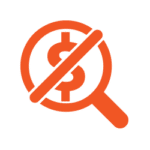 Our expertise at your service. Cut through the noise and confusion with a free inspection and free consultation.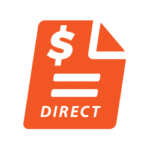 We coordinate with your insurance company
to manage your insurance restoration claim.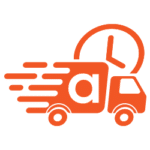 24 hours a day. 7 days a week. We'll be there when you need us to cleanup and restore your damaged property.
Used by every insurance carrier across the nation and preferred for seamlessly resolving insurance restoration claims.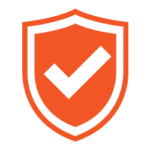 We are a property damage restoration company that puts specialized knowledge and experience to work for you. Satisfaction guaranteed.