Asbestos Abatement Services
Asbestos Inspection
Asbestos Abatement
Asbestos Remediation
Asbestos Removal
Property Restoration
One Year Warranty
Asbestos is present in a wide variety of building materials including insulation, plaster, floor or ceiling tiles, ductwork, roofing shingles, adhesives, and more.  These materials are safe if they are undisturbed and in good condition. Asbestos is dangerous if the material is disturbed or damaged so that asbestos fibers are released in the air where they can be inhaled.
Improper asbestos removal services may result in breathing asbestos fibers into the lungs which can cause a range of diseases, including mesothelioma, lung cancer, and asbestosis. Special equipment and protocols must be followed during asbestos removal to ensure your safety.
Asbestos abatement is costly because of the federal regulations governing the process and protective measures taken to ensure the safety of asbestos abatement workers and the public.
Common Causes of Asbestos Contamination
Popcorn Ceilings
Floor Tiles
Roof
Siding
Shingles
Insulation
Choosing an Asbestos Abatement Contractor
Hiring a Denver-based asbestos removal company, and not doing it yourself, is the wisest and safest decision when it comes to removing asbestos from any residential, commercial or public building.  The most important first step is to not touch the suspicious materials. Let a Denver professional asbestos abatement company handle the job.
Find a Professional Asbestos Removal Contractor
Contractors qualified to perform asbestos removal services will ensure asbestos testing is properly performed for the toxic mineral. Professional asbestos removal contractors will also be trained in and follow strict regulations and processes as well as carry the right asbestos remediation equipment to keep them, others and you safe from exposure.
If damaged asbestos containing materials are not properly removed by a professional asbestos removal contractor, they can endanger your life and the lives of others who come into contact with asbestos dust, fibers or raw asbestos materials. 
Find a Local Trusted Professional
Find an asbestos removal contractor who is highly regarded and has a solid reputation. Word of mouth remains one of the best ways to locate quality Denver asbestos remediation professionals. It is a good idea, too, to check with the Denver Better Business Bureau. It may sound melodramatic, but it's true - when you hire a company to perform asbestos removal services, you are not only hiring them to restore your home, you are also hiring them to repair a part of your life and a part of your dream. Be sure to find someone you can trust!
Asbestos Removal & Restoration Process
The asbestos remediation process requires detailed knowledge about hazardous materials safety protocols as well as removal procedures and reconstruction. How does the asbestos abatement process process work? We conduct a thorough inspection of your property to identify possible asbestos-containing materials. We then have an independent firm conduct asbestos testing for the presence of asbestos. Once the asbestos testing results are received, we determine the best approach for asbestos abatement in compliance with EPA Safe Work Practices and OSHA regulations as well as applicable local laws.
To ensure a safe environment our asbestos abatement plans include asbestos removal, encapsulation, repair, enclosure, and encasement. HVAC and electrical systems are disabled and precautions implemented - like negative air systems - to prevent contamination by asbestos fibers. Once the asbestos remediation is complete, a clearance test is performed to ensure that the asbestos abatement was successful and asbestos fibers no longer poses a health threat to you and yours.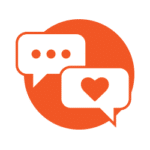 When we ask ourselves why we do what we do, it's about the people. Safe asbestos remediation, protecting your family... It's our mission!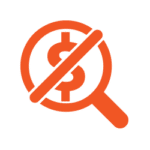 Our expertise at your service. Cut through the noise and confusion with no-cost no-obligation asbestos removal consult.
We follow regulations and industry protocols to keep you and our works safe during asbestos removal.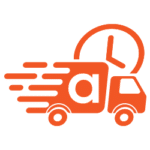 24 hours a day. 7 days a week. We'll be there when you need us to perform your asbestos abatement and keep your family safe.
Detailed and transparent asbestos removal services estimates using industry standard pricing. No surprises!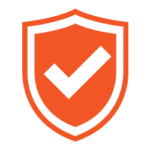 We put our specialized knowledge and experience with asbestos remediation to work for you. Satisfaction guaranteed.
Helping our neighbors in the following communities throughout Denver, Boulder and the entire front-range.
Arvada
Aurora
Boulder
Brighton
Broomfield
Castle Pines
Castle Rock
Centennial
Colorado Springs
Commerce City
Denver
Englewood
Erie
Evans
Evergreen
Firestone
Fort Collins
Fountain
Golden
Greenwood Village
Highlands Ranch
Johnstown
Lafayette
Lakewood
Littleton
Lone Tree
Longmont
Louisville
Loveland
Northglenn
Parker
Superior
Thornton
Westminster
Wheat Ridge
Windsor