ELECTRICAL FIRE DAMAGE RESTORATION
Helping people & property recover. It's our mission!
Abbotts Denver fire damage repair experts understand the impact of electrical fire damage. We also know how to work with insurance adjusters to get your electrical fire damage restoration project completed quickly.


Dependable. Reliable.



Services
Demolition
Content Cleaning
Content Moving & Storage
Decontamination & Odor Control
Lifetime Smoke Odor Warranty
Professional fire damage restoration
Electrical fire damage often results from electric outlet fires caused by faulty electrical outlets and overloaded extension cords. Old, outdated appliances and wiring are also electrical fire hazards. Light fixtures, lamps and light bulbs are another common cause for electrical fire damage. Space heaters are in a electrical fire hazard class all their own - high-wattage appliances that have the potential to ignite combustibles that are nearby or overload faulty electrical outlets. Space heaters account for 43 percent of US home heating fires!
Electrical fire damage cleanup is not one size fits all. Each fire is different and depending on the specific details of the fire, fire damage cleanup technicques vary. It is not possible to provide one set of guidelines for fire damage cleanup. Property owners — inexperienced in fire damage cleanup and fire damage restoration — can waste time and money trying to restore fire damaged property and eliminate smoke odors on their own.
Abbotts Denver insurance restoration experts help you navigate your insurance claim.
Finding a Fire Damage Restoration Company
Restoration of damage caused by electrical fire hazards vary widely. Soot removal and fire damage restoration costs range from $2000 to $6000. Even small electric outlet fires can create severe smoke odor damage to your property. Timely professional cleanup of electrical fire damage is important. Costs will increase as acid, soot residue, and moisture continue to erode the structure and its contents.
A professional fire damage cleanup company will save you time and money
Electric fire damage cleanup can be frustrating. Without a detailed knowledge of the different types of smoke and how smoke behaves as well as smoke odor removal, soot and ash elimination, and stain removal, Denver property owners risk making the problem worse. While fire damaged possessions are likely not salvageable, many belongings contaminated with smoke can be recovered by smoke repair specialists using the right equipment.
Fire and smoke damage cleanup and restoration is often covered by insurance.

When it comes to your property and your possessions, seek out a fire damage repair company you can depend on.
Denver fire damage restoration companies offering a comprehensive range of services will ensure that nothing is missed.
Licensed and certified experts will stand behind their work with a lifetime smoke odor removal warranty.
Local Denver experts who are experts in navigating the insurance claims process ensures your peace of mind.
Finally, check with the Denver Better Business Bureau and review online reputations to ensure you have found someone you can trust to repair your electrical fire damage.
Electrical Fire Damage Restoration Process
Repairing damage from electrical fire hazards can be involved. First, we conduct a thorough inspection of the fire damaged property. Employing specialized equipment and a detailed understanding of fire and smoke as well as building construction, we painstakingly document the damage.
Contents are carefully evaluated. Salvageable contents are moved, cleaned and deodorized using professional tools, equipment and supplies. Non-salvageable contents are documented. Fire and smoke damaged structure is either removed, encapsulated, or cleaned. Once smoke odor is removed, the property is reconstructed and contents returned.
When we ask ourselves why we do what we do, it's about the people. Helping people and property recover from fire damage is our mission!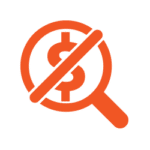 Our expertise at your service. Cut through the noise and confusion with a free inspection and free consultation of fire damage restoration costs.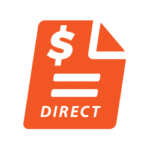 We coordinate with your insurance company
to manage your electrical fire damage restoration claim.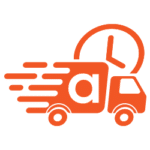 24 hours a day. 7 days a week. We'll be there when you need us to cleanup and restore your damaged property.
Used by every insurance carrier across the nation and preferred for seamlessly resolving property damage restoration claims.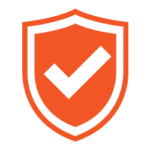 We are a property damage restoration company that puts specialized knowledge and experience to work for you. Satisfaction guaranteed.