We are the help you need when you need it.
Our Colorado mold experts will inspect your home for black mold or other water-related fungus problems. Abbotts inspectors will give you a free black mold removal cost estimate before beginning any project.

Dependable. Reliable.



Services
Decontamination
Clearance Testing
One Year Warranty
What is Black Mold?
Black mold refers to several species of mold that are dark green or black in appearance. The most common species of black mold is Stachybotrys chartarum. Often referred to as "toxic", many black molds release mycotoxins. Effects of mycotoxins include respiratory symptoms, circulatory symptoms, skin problems, reproductive system problems, vision / eye problems, immune system disorders, even death depending on the amount of mold and amount of exposure. According to the CDC, it is not necessary to conduct mold tests to determine the type of mold. All molds should be treated the same with respect to potential health risks and removal.
Black mold is not only a health hazard. Moldy conditions have also been known to cause rot and structural damage. Thriving in warm, moist environments, black mold is often discovered in bathrooms (bath, shower, toilet) kitchens, attics, crawl spaces, and basements. Mold can also impact the value of your home.
Act swiftly to clean up black mold to protect home and health. Call Abbotts for a free Colorado mold inspection today.
Choosing a Denver Black Mold Removal Company
Black mold removal costs can vary widely. The amount of mold will determine the black mold removal costs. While a small amount of localized mold might be okay for a DIY cleaning approach, be sure to wear personal protective equipment. Unfortunately lingering moisture problems and ineffective cleaners typically means black mold growth is not completely eradicated and will soon return. Often you are better off having professional black mold removal services conduct a thorough inspection.
Find a Professional Black Mold Removal Company
Professional black mold removal services will also include water damage assessment using tools like moisture meter, infrared camera, and/or thermal imaging. In some cases, underlying water damage restoration costs may be covered by insurance. A professional black mold removal company will also help you navigate the insurance claim process.
Given the safety hazards of black mold removal, property owners will want to hire a professional and reputable mold remediation contractor.

Wide Range of Services
There are a few things to look for in a Denver black mold removal company you can trust. A wide range of services will ensure nothing is missed. Comprehensive mold remediation, water damage cleanup and property restoration services ensure that they have the equipment, training, and personnel to completely eradicate your black mold problem.
Reputation
A solid online reputation will also confirm that you are working with a quality Denver black mold removal company. (Don't forget to check with the Denver Better Business Bureau, too!)
Common Causes of Black Mold

Condensation
High Humidity
Improper Ventilation
Black Mold Cleanup and Removal Process
The source of the moisture fueling the black mold growth is always a primary focus. If the moisture problem is not resolved, mold will almost certainly return. A black mold remediation plan is developed to ensure complete eradication of the black mold growth and prevent it from returning.
Detailed mold inspection and water damage assessment
High-tech infrared cameras, thermal imaging and moisture meters determine scope damage
Containment systems deployed to prevent spread of contaminants
Water extraction, drying systems and dehumidification units are put into place
Demolition of irreparable structure
Application of professional grade chemicals to decontaminate and sanitize the structure and contents
Structural repairs, reconstruction and restoration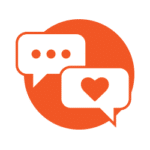 When we ask ourselves why we do what we do, it's about the people. Helping people and property recover from property damage is our mission!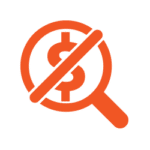 Our expertise at your service. Cut through the noise and confusion with a free inspection and evaluation of black mold remediation costs.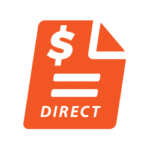 We coordinate with your insurance company
to manage your property damage restoration claim.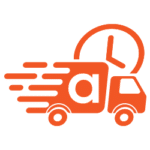 24 hours a day. 7 days a week. We'll be there when you need us to cleanup and restore your damaged property.
Used by every insurance carrier across the nation and preferred for seamlessly resolving black mold damage claims.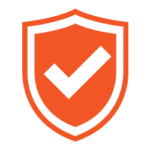 We are a property damage restoration company that puts specialized knowledge and experience to work for you. Satisfaction guaranteed.