In Photos: Anatomy of a Fire Damage Restoration Project
Abbotts is ready to jump into action to quickly safeguard and restore your property when disaster strikes.
A recent Denver house fire left a family's home with catastrophic damage. While fast-responding Denver firefighters saved the home, the fire still did significant damage to the structure, as well as smoke damage throughout the house. Fortunately, Abbotts is experienced in all types of fire damage restoration and was able to quickly get on the scene, clean up the mess and start helping a family put their life back together right away.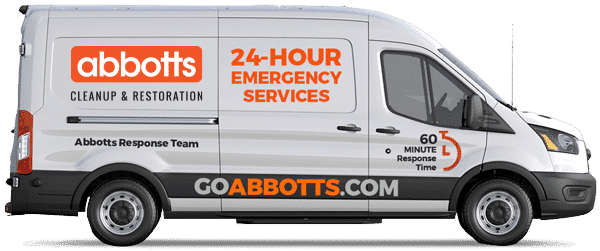 Need expert help? Abbotts is standing by 24/7!