Mishandling and Improper Disposal of Hazardous Waste Draws Serious Consequences
In 2013, Wal-Mart Stores pled guilty to criminal charges and agreed to pay $81 million in fines. The Environmental Protection Agency charged the company with violating the Clean Water Act in stores across the country.
For the most part, the charges centered on employees dumping various chemicals and pesticides down the drains at the stores. It was that simple. They were simply unaware that the material was hazardous and required special disposal at hazardous waste collection sites.
The average place of business has scores of substances that can put the public or environment at risk if mishandled or improperly dumped into the sewage system. On top of creating risks to health and safety, mishandling or illegally disposing of hazardous material carries stiff criminal and civil penalties. And you can't tell the judge and jury that you (or your employees) didn't know. Ask Wal-Mart.
Make sure you know what hazardous substances are present in your workplace and understand how to properly handle them. Your workplace's Material Safety Data Sheet will tell you what types of hazardous materials are present and provide information for their safe handling and disposal.
Never try to clean up large hazardous material discharges yourself. Special training and equipment can be required, depending upon the material. Make sure you know what to do in case of a hazardous material discharge in your workplace. And speak up if you believe hazardous materials are being mishandled.
Whether you are a business owner or employee, you have a responsibility and legal obligation to safely handle and dispose of hazardous materials. Make sure you know and follow rules for safely handling and disposing of hazardous materials in your workplace, and know what steps to follow to get
qualified help
in the event of a large hazardous material discharge. Protect your health, that of others and the environment. And don't risk costing your company damaging legal and financial penalties.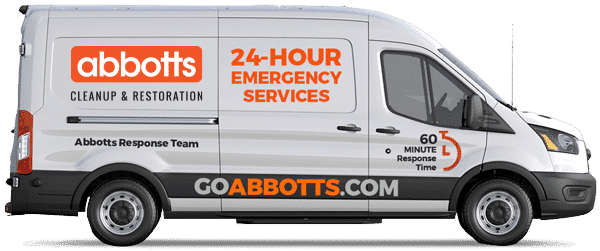 Need expert help? Abbotts is standing by 24/7!