Pressure Washing & Blasting
Power washing is perhaps the restoration industry's most commonly used tool. Capable of removing just about anything from any surface, pressure washing is used to quickly restore many types of mediums to their original (or better) condition. Abbotts Fire & Flood employs the hottest water and highest pressure available to strip off any unwanted coatings or contaminants.
In addition to super-charged water to clean up an unsightly mess, there are many different materials that can be added to a power washing operation to yield a variety of results. Fine abrasives allow for more surface impacts per volume. Ultimately, more particles in the stream means that more work can be accomplished in less time.
Pressure Washing and Blasting can Remove:
Graffiti/Paint/Sealants
Mildew/Mold/Algae
Smoke/Soot
Sewage/Chemical Residue
Stains/Odor
Grease/Dirt/Oil Buildup
Soda Blasting
Sodium Bicarbonate (yes, that's baking soda) can be used to remove coatings and odor from both indoor and outdoor surfaces with little impact on the structure and surrounding environment. Soda blasting is very useful in restoration efforts, as it can easily remove smoke, soot, rust, mildew stains, and greasy or oily build-up without damaging what's underneath. Soda blasting is great for stripping unwanted coatings on metal and metal alloys, plastics, composites/fiberglass, wood and stone.
Sand Blasting
As the original method to remove and resurface, sand blasting is a versatile process. Many different sand mediums such as glass microbeads, crushed garnet, silicates, and coal/mineral slag can be applied at varying intensities to achieve the desired result.
Surfactants/Degreasers
Blasting surfaces with a cleansing solution along with an abrasive will do double-duty on your project, leaving you with a clean and freshly stripped surface in less time.
Natural Abrasives
Some stripping projects require a more natural approach. Pulverized corn cobs, nut shells, and pumice can be used to strip and restore surfaces that cannot withstand heavy-duty abrasives. In addition to their softly scouring capabilities, these naturally sourced abrasives are often recycled, biodegradable, and pose little to no harm to people or the environment.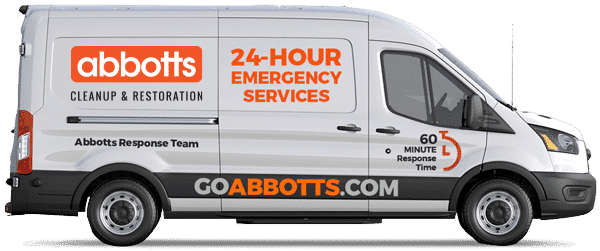 Need expert help? Abbotts is standing by 24/7!