We will be there when you need us to cleanup and restore your hail damaged property.
Our team of experienced hail restoration specialists will inspect your hail damage, provide you with a free inspection, and coordinate with your insurance adjuster to get your hail damage repaired quickly.

Dependable. Reliable.



Services
Cleanup, Demo & Salvage
Roof Repair / Replacement
Siding Repair / Replacement
Gutter Replacement
Solar System Repair
Window Replacement
Exterior Painting
Deck & Fence Repair
One Year Warranty
Why you need professional hail damage repair services
Storms that produce hail are common, more common than most people realize. More than 5,400 hailstorms occur in the United States each year. These hail storms average $720 million worth of damages.
Colorado is one of the states where hail occurs most frequently. The thin Denver air causes hail to fall a little faster and hit a little harder. Unfortunately that means that Denver hail damage is a little more severe.
Ignoring hail damage repairs can be a costly mistake.
A damaged roof will allow warm air to escape in the winter. Damaged siding can do the same. Another reason you can't ignore hail damage that the longer you wait, the more moisture will find its way into areas that will cause an increasingly bigger problem, including rot, mold and mildew.
Property owners are often faced with the daunting task of hiring several companies to inspect and repair the hail damage. As a licensed general contractor, Abbotts' team of experienced hail damage restoration specialists can inspect your entire home for hail damage, coordinate all the hail damage repairs and coordinate with your insurance to get the hail damage fixed quickly.
Finding the Right Hail Restoration Company
The roof, siding and windows are important elements of a home or building. They protect the structure from the natural elements. When your exterior is damaged by hail, you are likely going to have problems within your home or building. After a severe storm, depending on the size and density of the hail stones, your hail damaged exterior could leave you vulnerable. Broken windows are a security risk that could compromise your belongings and your safety. Damaged roof and siding, particularly if ignored, allows water to compromise your structure leading to interior damage including water damage, mold and other structural issues.
Select a Professional Hail Restoration Company
Inspecting a roof can be dangerous. It is important that you have proper safety gear and knowledge, too. Reputable hail damage restoration contractors will offer free roof inspections and detailed estimates using industry-specific estimating software. Hail damage to roof shingles may not be obvious. It often takes a trained eye to spot hail damage to roof shingles. There are a variety of factors that will determine the severity of hail damage including the type of materials, age of materials, quality of construction, hail size, hail density, hail shape, velocity and angle of hail stones. Hail damage can either be 'functional' or 'cosmetic' in nature. A qualified, trained inspector will know the difference and will assist you with the insurance claim.
You will want to find a Denver home hail damage repair company who is highly regarded and has a solid reputation.

Locally owned and operated
"Storm chasers" migrate to areas where there is storm damage. After the business from that storm dries up, they pick up and move to the next storm damaged area. It is important that select a hail damage restoration company that is local and that will be able to backup their warranty after the hail damage repair job is done.
Word of Mouth
A great way to figure out how long the company has been in business is by checking them out on the Denver Better Business Bureau website. Ask for referrals. This can help you gauge the service that the company provides.
A hail damage restoration professional will inspect your property including roof and siding for signs of hail damage. If you have not already filed a claim with your insurance carrier, they will help you decide whether you should file a claim. Your insurance company will appreciate you working with a Denver-based trusted advisor.
Full property inspection
Identify security and mitigation needs
Review insurance coverage
Determine if insurance claim is advisable
Prepare detailed estimates to fix hail damage
Coordinate with insurance adjuster for repair of hail damage
Coordinate additional inspections with local governments, mortgage holder, as needed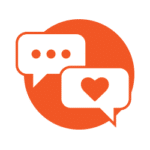 When we ask ourselves why we do what we do, it's about the people. Helping people and property recover is our mission!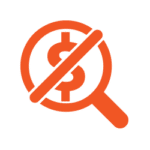 Our expertise at your service. Cut through the noise and confusion with a free inspection and free consultation.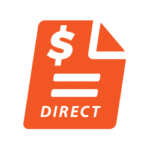 We coordinate with your insurance company
to manage your insurance restoration claim.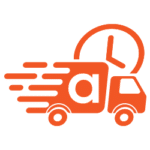 24 hours a day. 7 days a week. We'll be there when you need us to cleanup and restore your damaged property.
Used by every insurance carrier across the nation and preferred for seamlessly resolving insurance restoration claims.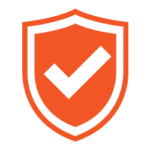 We are a property damage restoration company that puts specialized knowledge and experience to work for you. Satisfaction guaranteed.